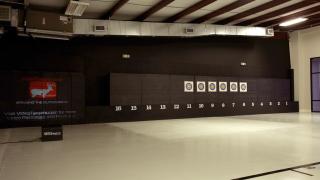 Memberships
Cajun Archers is a full-service archery facility. All are welcome! If you have taken one or more of our classes, consider yourself a member. If you are new here, we offer two membership types.
Basic Membership
No initial or monthly charge
Access to online lane reservations for $10/hr.
Priority notification of events, specials, and class availability
VIP Membership
$55 per month
Unlimited range access during open hours with online lane reservation
One free, cool Cajun Archers merch of your choice
Priority notification of events, specials, and class availability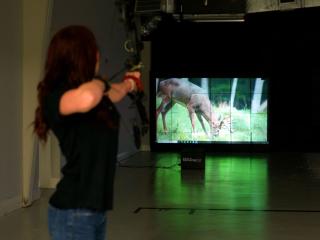 Video Wall
Cajun Archers video wall is a huge 9' x 6' target wall with live hunt videos, shooting games and much more! If you hunt harder, go further and think about hunting 24x7, then this experience is for you. The system works with youth bows, recurves and all compound bows. This latest technology of simulated hunting video allows you to shoot your own arrows, just like you would any other target. Reserve the Video Wall lane to experience live hunts of whitetail, elk, bear, African big game and so much more.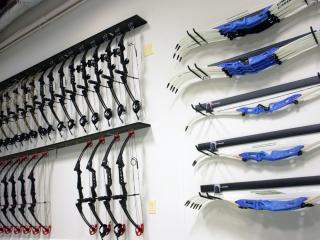 Equipment Rental
We have a wide variety of equipment for your use if you don't have your own just yet. Whether your style is recurve or compound, with sights or barebow, ask us to fit you.
Rent:
Recurve Bow & Arrows -$5/day
Barebow Compound & Arrows -$10/day
Compounds with sight, release aid & Arrows -$15/day
Purchase:
40cm Target Face - $1/ea.
Borrow:
Arm guard
Finger Tab
Finger Sling
Recurve Stringer
Warm up stretch bands
Range Rules & Etiquette
For everyone to enjoy a safe & family-friendly environment, we ask that you please observe the following range rules.
Make Safety a PRIORITY
Silence cell phones
Straddle the shooting line while shooting
Always point bow downrange toward target after arrow is nocked
Only 5 arrows per end
Never nock an arrow until everyone returns safely to shooting line from retrieving arrows
No Sky drawing. Never raise bow above eyeline while drawing
Don't approach or leave the shooting line when your neighbor is at full draw
Be mindful of your language & courteous to your fellow archers
Children under the age of 16 should be accompanied by an adult unless enrolled in a class taking place
Zero tolerance for alcohol consumption or drug use before or during shooting time